With a history of excellence, W.E. Bowers has established itself as one of the industry leaders in the Washington D.C. metro area for base building mechanical contractors.
Capital One Project
Owner: Capital One Financial
Project Value: $55 Million
Location: Tysons Corner, VA
As the tallest building in Fairfax County, the new Capital One Block B building is a showcase of mechanical and architectural excellence. With 31 stories of class A office space, an aggressive construction schedule, and a limited footprint, construction of this landmark posed many unique obstacles. Efficient vertical transportation of material, equipment and personnel was an ongoing challenge, as well as temporary heating & cooling of the building prior to primary equipment being installed in the upper tower penthouse. With over 1,200 DOAS terminal units and over 2,000 total pieces of mechanical equipment, proper material handling, personnel management, and planning was critical.
---
---
Stafford Place
Owner: Jamestown
Project Value: $17 Million
Location: Arlington, VA
This project was a total renovation of two existing 12 story buildings with most work taking place in occupied spaces, requiring a great level of care with minimal disruptions. This was a fast-paced project with a 12-month duration that included a new penthouse chiller plant, several energy recovery units, dedicated OA boxes, approximately 40 AHU's, a new loop duct, and the replacement of all plumbing fixtures. Bowers was the lead in coordinating the chiller plants in the north & south penthouses.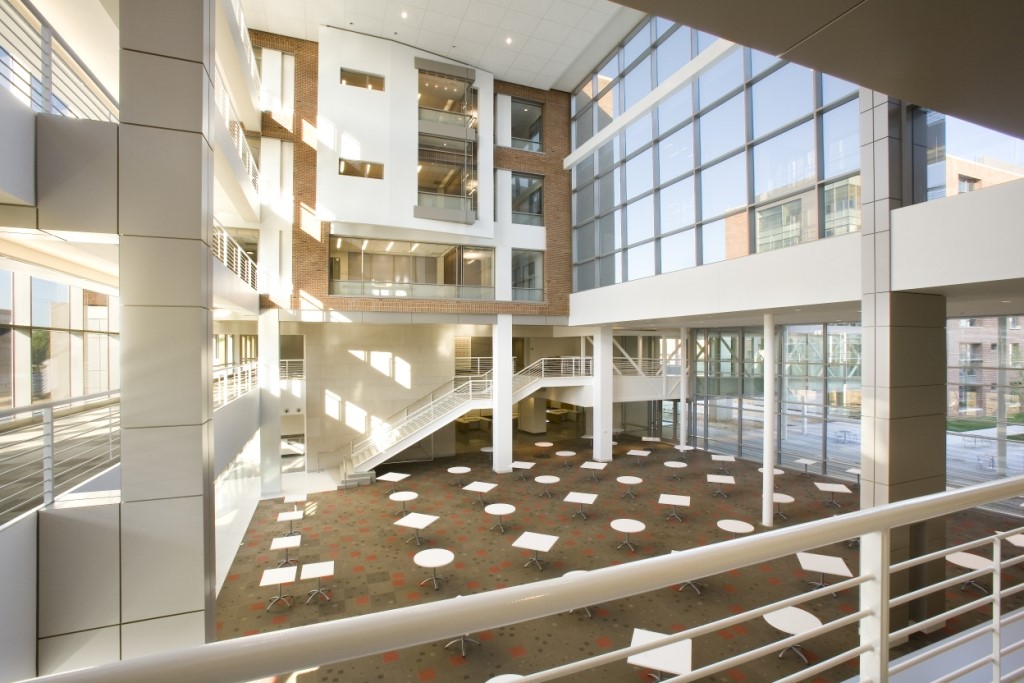 ---
---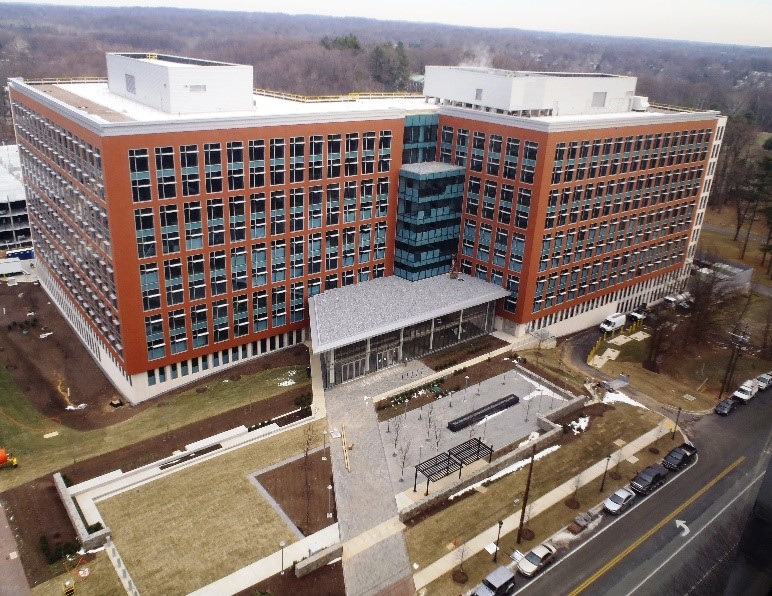 5601 Fishers Lane
Owner: JBG
Project Value: $40 Million
Location: Rockville, MD
Bowers took on a design-assist role for this project which consists of a 10 story office building with a separate 5 story parking garage. The tenant is a confidential GSA Client and with build-out space that includes both research and office facilities.  The Central Utility Plant is comprised of two separate chilled water plants that work in parallel. With a total cooling capacity of 2,400 tons and an additional 20,000 gallons of chilled water storage, both the building's HVAC requirements and the high-density data center's cooling needs are met.