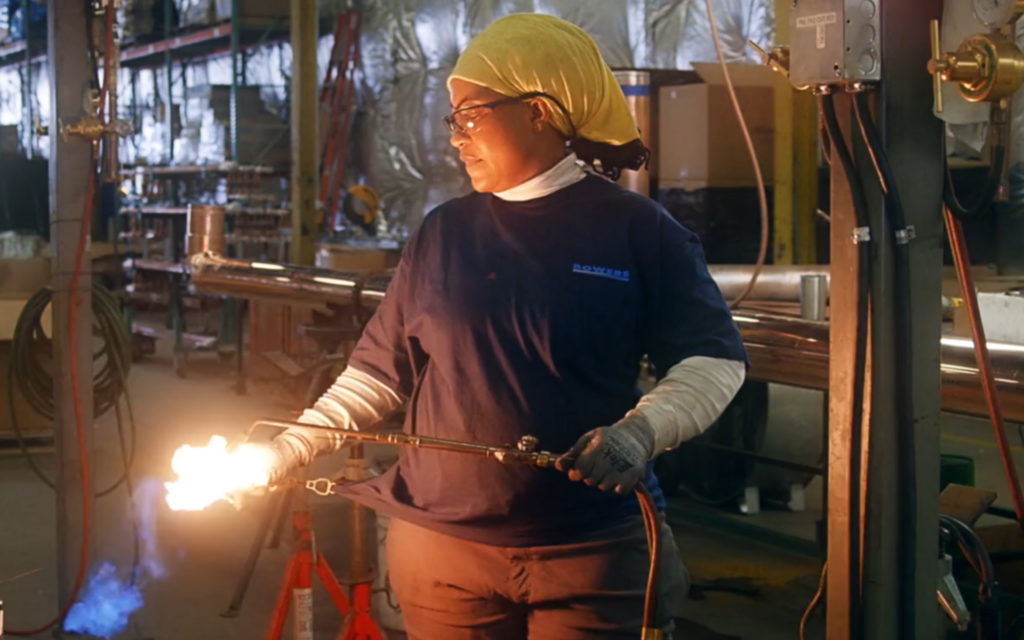 A 35,000 sq. ft. facility, the specialty piping shop features:
3 overhead cranes
3 tee pulling machines
6 plumbing work tables
3 carrier tables
5 HVAC work tables
3 mobile copper cutting stations
The shop's team includes highly trained technicians, each with an average of 20 years fabrication experience, can build small and large bore piping systems. Shipped by our veteran warehouse and trucking staff, just in time deliveries are shipped on wheeled carts for ease of access on-site.