Projects within our tenant department can range from 5,000 sq.ft to 2,000,000 sq.ft and often have fast-track schedules with work on multiple floors.
OTC Tenant
Owner: Confidential
Project Value: $21 Million
W.E. Bowers performed the mechanical, plumbing and sheet metal work on this new office space in Washington, DC. The project was given a turnover date of only 7-months from the award date, which required maximum coordination among all trades. Bowers installed 700 ceiling-hung units, 88,225 ft of piping and had over 100 skilled workers on-site at its peak.
---
---
Springfield Metro Center – TSA Headquarters
The Springfield Metro Center project site and future home of TSA Headquarters is a 625,000 square foot, 9-story office building with full occupancy at over 3,000 employees. Mechanical cooling is provided by a 2000 ton chilled water plant in the roof-top penthouse and four dedicated outside air systems. The project required over 650,000 pounds of sheet metal with around 500,000 being fabricated and installed in 2-months to meet schedule demands. At the height of the project, W.E. Bowers had 100 men and women on-site from all three of our local trades; steamfitters, plumbers, and sheet metal workers.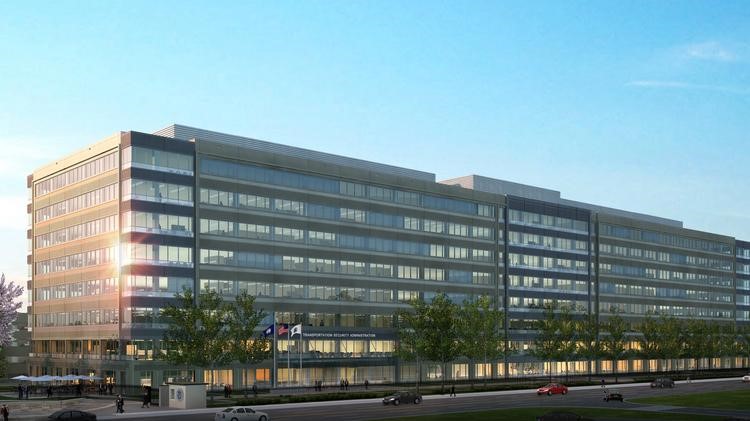 ---
---