W.E. Bowers is an industry leader in the design-assist or plan and spec construction of healthcare and laboratory facilities. With field and office personnel trained and certified per NFPA 99 standards, successful construction of emergency rooms, surgical suites, NICU, patient rooms and isolation rooms is ensured.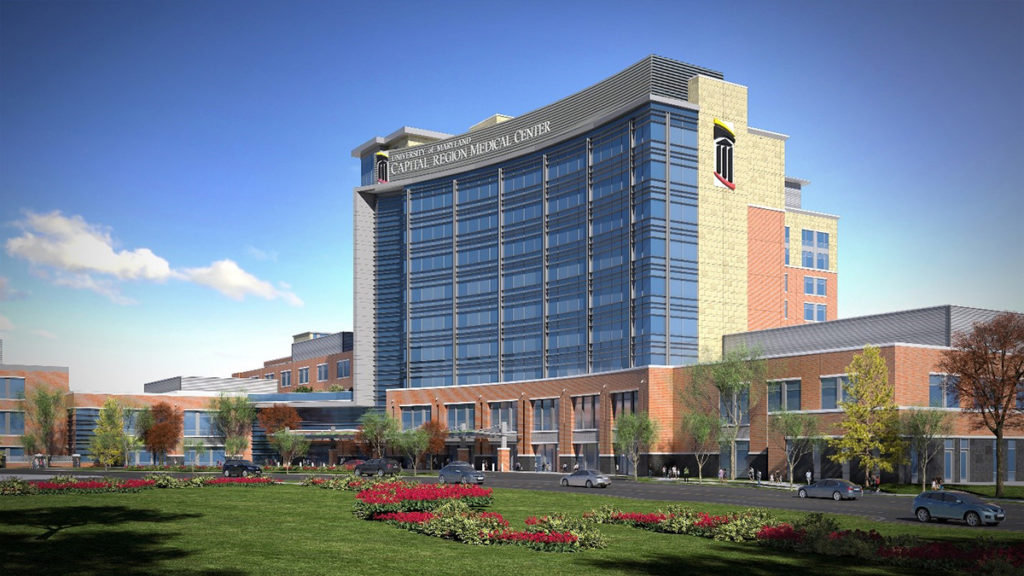 UMRMC
Owner: University of Maryland Medical System
Project Value: $65 Million
The University of Maryland Region Medical Center (UMRMC), located in Upper Marlboro, MD, is a 600,000 sq. ft. facility comprised of 11 levels in the main tower. During the three year project duration, 205 acute-care beds, 20 short-stay adult observation rooms, 45 ER treatment bays, and 8 operating rooms were completed. W.E. Bowers performed the mechanical piping, plumbing and sheet metal duct work on this project with peak manpower of 150 union tradesmen.
---
---
The American University Hall of Science
Owner: American University
Project Value: $26 Million
The American University Hall of Science building is a 125,000 sq. ft. facility centralizing the university's biology, environmental sciences, chemistry, and neuroscience departments. In addition to the hydronic and plumbing systems, Bowers installed the laboratory gas systems including vacuum, compressed air, and natural gas.

---
---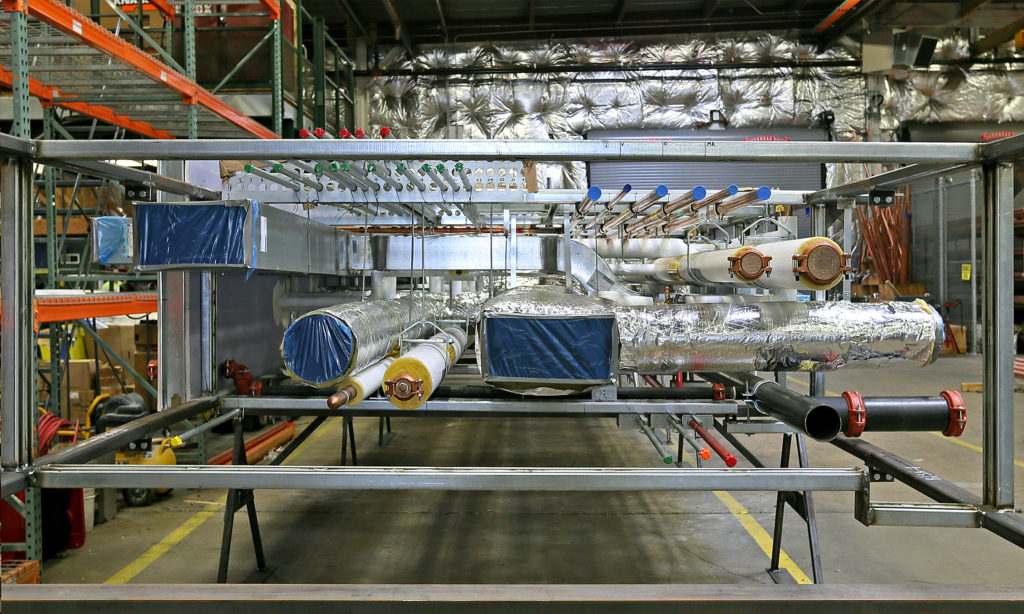 Sibley Hospital
Owner: Sibley Memorial Hospital
Project Value: $37 Million
The new 350,000 square foot Sibley Memorial Hospital is equipped with 218 patient care rooms, a full-service Emergency Department, Operating Rooms, NICU and specialty patient care facilities. Due to the project schedule and the limited laydown area available, Bowers led a multi-trade effort to prefabricate patient area corridors. These corridors were built in modular sections (20' each in length with a full connection length of 120'), which minimized the required field labor, shortened the installation process, and improved the overall quality of the product.